Partnership for Community Action is thrilled to announce Nichelle Gilbert as our new Executive Director. 
Nichelle joined the PCA team in 2018 as director of operations where she focused on growing an organizational back office and systems that supported the incredible work alongside community.  Most recently, Nichelle served as PCA's Associate Director. Nichelle steps into the role of Executive Director following her mentor and colleague, Javier Martinez. 
"Javier has led PCA with tremendous clarity and vision," said Nichelle. "His steadfast dedication to working families and advocacy within our neighborhoods and state has intergenerational impacts. I am thankful for his leadership and am inspired and humbled to continue this work."
"We are so lucky to have Nichelle take the helm," said Javier, "she has been a cornerstone of PCA's growth over the past five years, and there is no one I trust more to boldly lead PCA into its next evolution."
Prior to PCA, Nichelle worked in higher education to increase and support a diverse health workforce in New Mexico. At the University of New Mexico Health Sciences Center (UNMHSC) Nichelle provided professional and technical leadership consultation across strategic initiatives, and worked collaboratively to develop a student support model for diverse and first-generation students in health careers.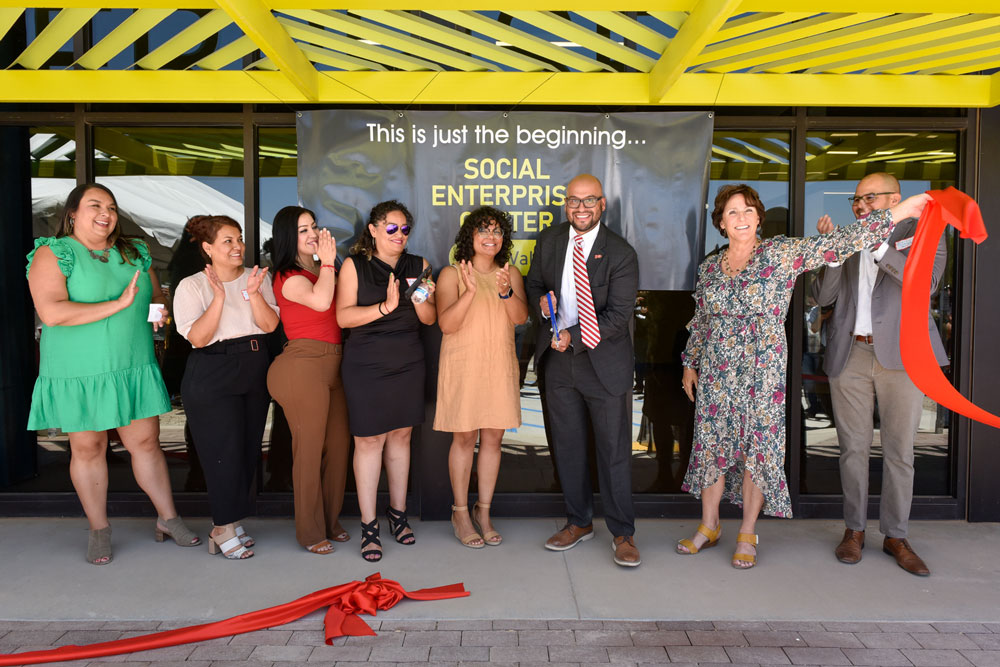 When asked about her vision for PCA, Nichelle reflected on connection and relationship as PCA core values. 
"I'm connected to this work through lived experience and my heart is full as I transition into this role. I am inspired by the impact, history, leaders and team at PCA. The organization embodies a culture of community-led systems change that will continue to shape this work for the next 30+ years," she said. 
"We envision engaged, healthy, vibrant communities in which everyone has quality education and economic opportunity, and I am committed to building and moving in community power, solutions and voice," Nichelle said.